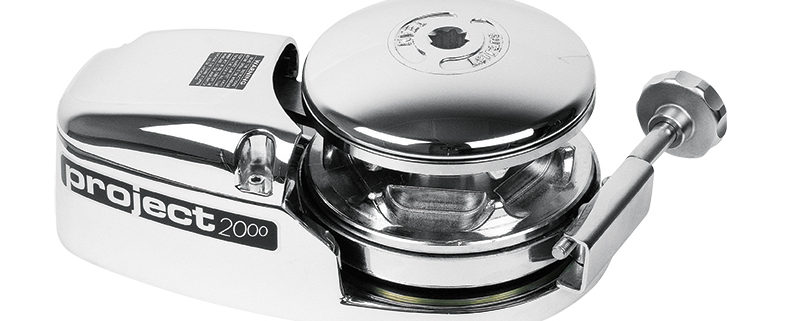 WHY IS IT NECESSARY TO INSTALL AN ANCHOR WINDLASS?
There are two main reasons: SAFETY and UTILITY. The anchor windlass on your vessel allows you to handle different anchoring situations, even the most critical, always under complete safety. Every anchoring operation will be extremely simple, always under complete safety. Every anchoring operation will be extremely simple, fast and firm under your control. No more fear of failing to recover your anchor and every anchoring will be a pleasure. No more heavy and complicated operations. Installing an anchor windlass means making an investment on the safety of your crew and your vessel.
AND WHAT ABOUT A CAPSTAN?
Capstans are normally installed on the stern of the boat for mooring maneuvers. They are equally suitable for recreational boats, fishing and commercial vessels. One or two capstans- de[ending on boat size and displacement- are installed on the boat in conjunction with an anchor windlass. Capstans are monitored by a set of foot switches, leaving your hands free for rope handling. The range of Lofrans capstans is designed for boats from 6 to 45 m (18 to 150′).
WHY CHOOSE A LOFRANS' ANCHOR WINDLASS?
The strong point of every successful manufacturer is the quality, the reliability and the support they provide for their products.
-Does the product work properly as was stated by the manufacturer?
-Is the product worth the price paid for it?
-Is the product still reliable after years of use?
-Is there a reliable after sales support organization, able to directly respond to end-user requests from anywhere around the world?
IF THE PRODUCT IS A LOFRANS', THE ANSWER TO THESE QUESTIONS IS DEFINITELY YES.
We do not say this by ourselves, but it is said by the thousands and thousands of our satisfied customers all over the world who chose our products, making LOFRANS' today the most popular manufacturer of anchor windlasses.
This important result is more than anything a testimony of the quality of our product and the great reputation of the LOFRANS' brand globally.
Display 15 Products per page