NAVIGATOR STEEL BOAT BINNACLE MNT
฿0.00
Navigator Steel Boat Compass:
A compass installed on a steel boat requires additional compensation. The Navigator series B-200P is a binnacle mount compass with quadrantal correctors installed for steel boat applications. It also includes:
*Large 5 Degree 4 1/2″ PowerDamp Flat Card with Large Numerals
*Easily Installed.
*Scientifically Matched Sapphire Jewel and Hardened Steel Pivot Dial Movement
*Internal Gimbal Systems for Maximum Stability During Adverse Pitch and Roll Conditions
*Powerful DirectiveForce Magnets for Fast Heading Lock-on
*45 Degree Lubber Lines
*Exclusive Built-in Green NiteVu Night Illumination
*100% Repairable
*Exclusive 5-Year Ritchie Warranty
Protective Cover: N-203-C 
Replacement Lighting:
(12V Green) SH-0176 XSP
(12V Red) SH-0174 XSP
Approx. Shipping Weight: 10 lbs. (4.54 kg)
Notes: 3 1/2 inch quadrantal correctors are standard. Larger correctors are available. 12 volt green LED lighting is standard. 24 & 32 volt lighting options are available.
Description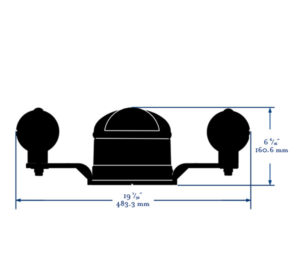 Code: B-200P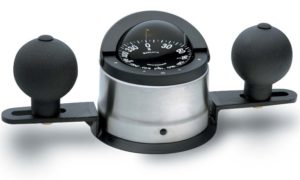 GUARANTEE THAI MALDIVES Co.,Ltd
20/101 Moo 2 Boat Lagoon Park Plaza A,
Thepkasattri Rd, T. Kohkaew,
A. Muang, Phuket 83200
Email : info@gtmphuket.com, Tel :+66(0)61-466-5595/ +66(0)64-174-6241